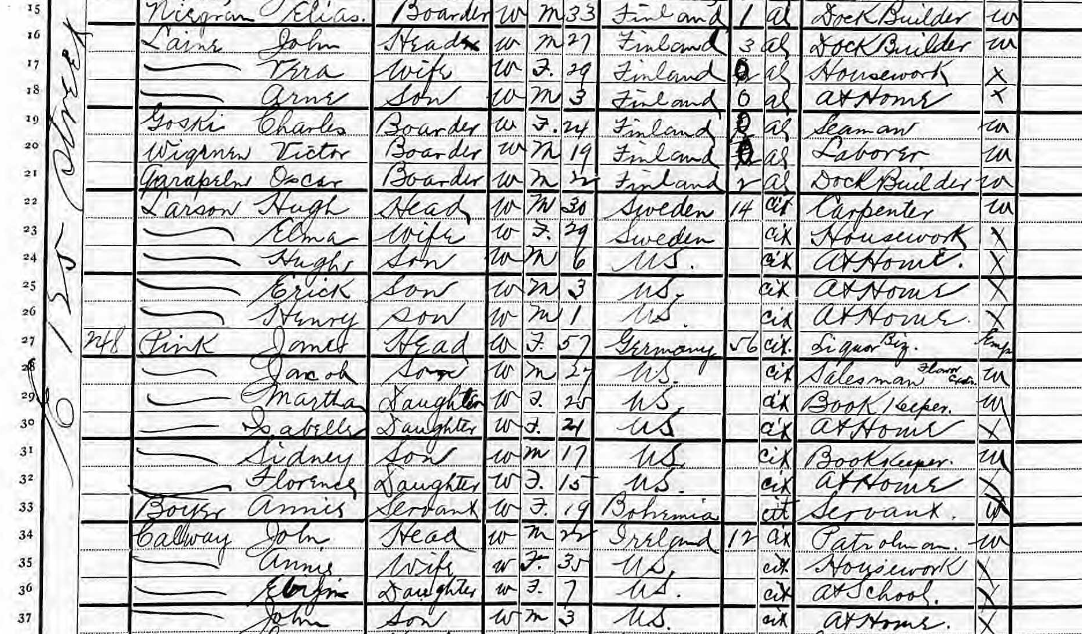 New York State Census, 1905.
For a long time I've been looking for Elna Georgina Nilsson Kratz, my grandfather's younger sister. Elna emigrated from Sweden to the United States, by herself, in the summer of 1896.
It turned out that Elna married Hugo Larsson from Hammarby, Sweden, in 1898. They had three boys: Hugo in 1899, Eric in 1902, and Henry in 1904. Elna's husband passed away sometime before 1916. I haven't been able to determine how, or when, but in the 1916 New York City phonebook Elna is listed as Elma, widow of Hugo.
In 1900, after they were married, Elna and her husband Hugo lived on 135th street in the Bronx among immigrants from Sweden, Ireland, Italy, and Germany. In 1905 they lived on 246, East 125th street in Harlem on a block with immigrants from northern and eastern Europe; Finland, Norway, Russia, Germany. Hugo is listed as a carpenter, and their neighbors are housewives, laborers, dock builders, seamen, and book keepers. One woman is listed as having a profession, a dressmaker. Later the Larsons moved to #305 on the same street.
Elna's oldest son Hugo stayed with her until his early 30s, when he married Anna Curtis. Anna and Hugo never had children of their own, but they took in their niece Frances when Henry's wife, also named Frances, died in the late 1930s.
Eric married Alice Youngson, and had two children, George and Alice, born in 1927 and 1929.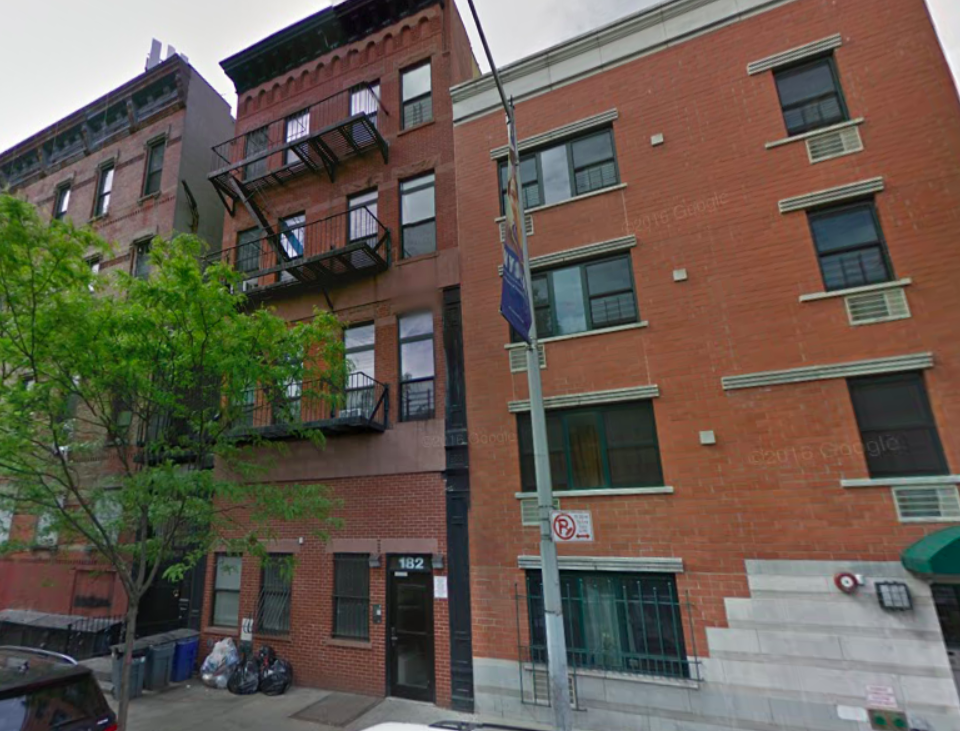 In 1940 Elna lived by herself on 182, East 122nd street. Everyone on her block was white. Many were born in the United States, but there were also many European immigrants. Among her closest neighbors were people from Germany, Finland, and Canada.
In 1940 Elna was 65 years old, and listed as a laundress. It seems she started working, at least officially, when her oldest son Hugo got married in 1933.
Elna lived her whole life, as a wife, widow, and mother, on East 122nd and 125th streets in East Harlem. 125th street is now Dr. Martin Luther King Jr. Boulevard. The buildings where Elna lived are not there anymore.